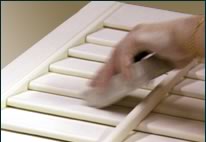 Please enter your username and password. If you do not have one or are interested in learning more about our distributor program, please contact us at 813-549-0546 or send us an email.
Special Announcement

Just a Reminder: Our current backlog has us make quick tech, primed and quick wood shutters in 3 weeks. Any payment other than a check may be suject to a convenience fee. Call the office with any questions.